Ideas are like pizza dough, made to be tossed around. – Anna Quindlen
I compare creative cooking to painting. If you give a blank canvas and paint to a few different people, the end result is certainly going to look different for everyone. The same applies to cooking; all of us at the culinary school would start with the same ingredients, but the final dishes we all came up with reflected who we were as individuals. Towards the end of the program, we could tell who had cooked what just by looking at the plate! Isn't it beautiful that we all get to express ourselves in a creative way every day, and put ourselves on a plate? All cooks are like kids with crayons!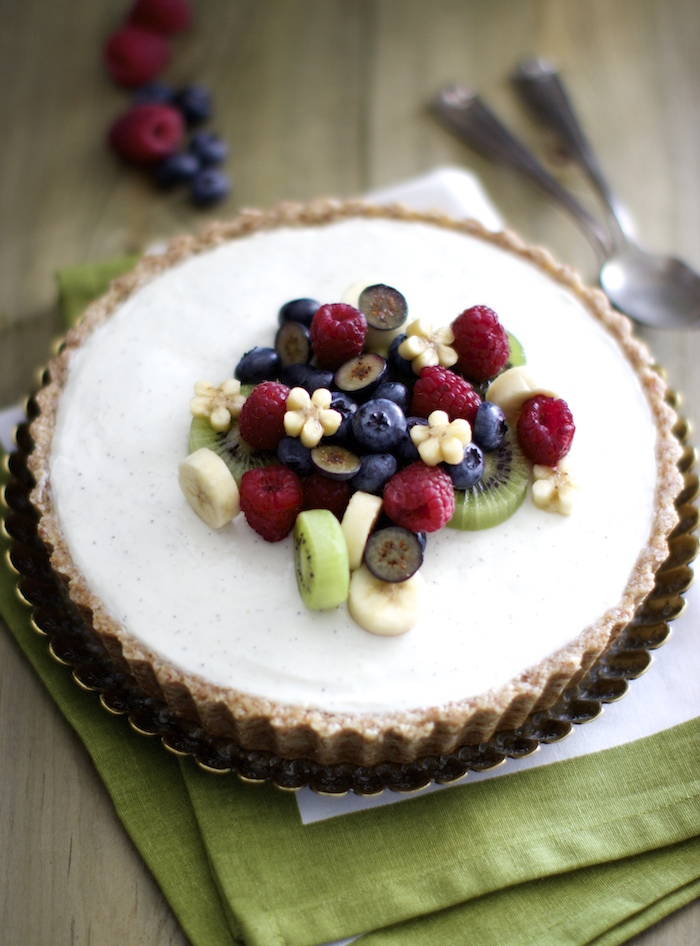 Traditional Indian food is all about bold flavors! Going into culinary school, I almost felt like I had a dual personality disorder. The Indian cook in me kept drifting towards different spices, while the classical french cook I was at the culinary school was more about subtle, refined flavor profiles. For the longest time, I didn't let these two chefs come close, let alone talk!
When I finally let the boundaries between these two cuisines blur, I was amazed at the response I received from my instructors and my fellow trainees at the culinary school! They actually appreciated the little twists I put on classical French dishes, inspired by my Indian roots. Need a little sweetness? How about a pinch of cardamom. How about a little bit of cumin in the mashed potato gravy? My biggest hit was when I used cinnamon, cloves and cardamom with beef bourguignon. I knew my Indian palette was going to love that spice combination, but when everyone else liked the dish, I knew that I was onto something! I think that was the dish that made me decide that my Indian roots and the classical French training can be happily married!
| | |
| --- | --- |
| | |
So while cooking from recipes is the rage nowadays, in my opinion, the best dishes are the ones which reflect who you are as an individual. Dig deep into your memories, think about the ingredients and tastes that have talked to you in the past, and then let your creative juices flow! I have been drawn to healthy ingredients with an Indian touch in my dishes reflecting my Indian roots. Today I have prepared a Tart with strained greek yogurt. While regular yogurt can be part of a healthy diet, greek yogurt does have an undeniable edge over the regular kind. Greek yogurt is strained to remove much of the lactose, sugar and liquid whey. This gives it a thick consistency. In the same amount of calories, greek yogurt can pack up to double the protein, while cutting sugar content by half compared to the regular yogurt. I have strained the greek yogurt further overnight, which gave it the creamy consistency of cream cheese. I have added cardamom and honey, making the yogurt taste like the Indian shrikhand. The crust is entirely raw – made of almond, coconut flakes and hemp seeds. This healthy dessert is easy to make and can be stored in the freezer for 10 to 15 days. Hope you enjoy it!
Easy Dessert Recipe – Yogurt Cardamom Tart
Cook time:
(makes a 7 inch tart)
crust
2 cups raw almonds
10 dates – pitted
1/4 cup coconut flakes
1/4 cup hemp seeds
1 1/2 tbsp coconut oil
pinch of salt
Place almonds, dates, coconut flakes, hemp seeds, sea salt and coconut oil in a food processor. Pulse until chopped, to chunky/sticky mixture. (Add a couple of tbsp of cold water if needed). Place mixture in a springform pan, you can also use regular cake pan covered with saran wrap. Flatten out with your fingers or the back of a spoon. Cool in the fridge for 30 minutes.
Filling
3 cups (24 oz) greek yogurt
1 tsp cardamom powder
1/4 cup honey/agave/maple syrup
juice of 1 lemon
pinch of salt
Mix greek yogurt with a pinch of salt. Place yogurt in double layer cheesecloth/muslin cloth, gather up the sides and put the bundle in a strainer over the deep bowl. Put in the fridge overnight to drain.
Put drained yogurt, cardamom, honey, lemon juice and salt in the food processor. Mix well and adjust for sweetness. Pour the yogurt mixture over the crust and tap the pan gently on the counter to release any air bubbles. Put the pan in the freezer for at least 30 minutes to set. Before serving, take the pan out of the freezer and thaw for 15 minutes. Top the tart with your choice of fresh fruit or berries before serving.