"If you're a bird, I'm a bird." – Ryan Gosling, The Notebook
Hello again from Canada! I have flown back half way around the globe back in my little nest tucked away in a valley we call Vancouver. After my all-senses-on-overdrive trip to India, this nest on the 20th floor in a high-rise building overlooking the mountains and a lake makes me feel like a monk in meditation. This not hearing a sound for hours, no one asking me if I was hungry yet, no neighbours knocking on my door to ask for some sugar – this is going to take some getting used to!
My travels in India involved a lot of time spent traveling by road. I ended up eating a lot of street foods and restaurant meals, all prepared with the objective of making them taste great. While I insisted on eating healthier the few meals that I did eat at home; the festival of Diwali made sure that my requests were rejected by one and all. This was my family's chance to feed me! The moment I stepped on my first flight back to Vancouver, I started thinking about all the healthy produce I was going back to.
A funny thing happened on my flight back to Vancouver. The 36 hours spent inside airplanes and on airports always forces me to watch as many movies as I can during my trips to India. The airline was playing "The Notebook", one of my all time favorites (hey, no judging)! When I was done with the movie and nodded off, I dreamed of Ryan Gosling! Now every girl out there has dreamed of Ryan Gosling at some point in her life, but this was no ordinary dream.
Ryan was sporting a beard and was dressed like a country boy, just like in the movie. He was walking around on a farm with all types of produce, looking at the plants. Then he kneeled next to a bush of kale, looked right at me, and said "Hey girl, ready to cook my kale?" I wanted to scream out, "Hell yes I am!", but instead I just got too excited and snapped out of my dream.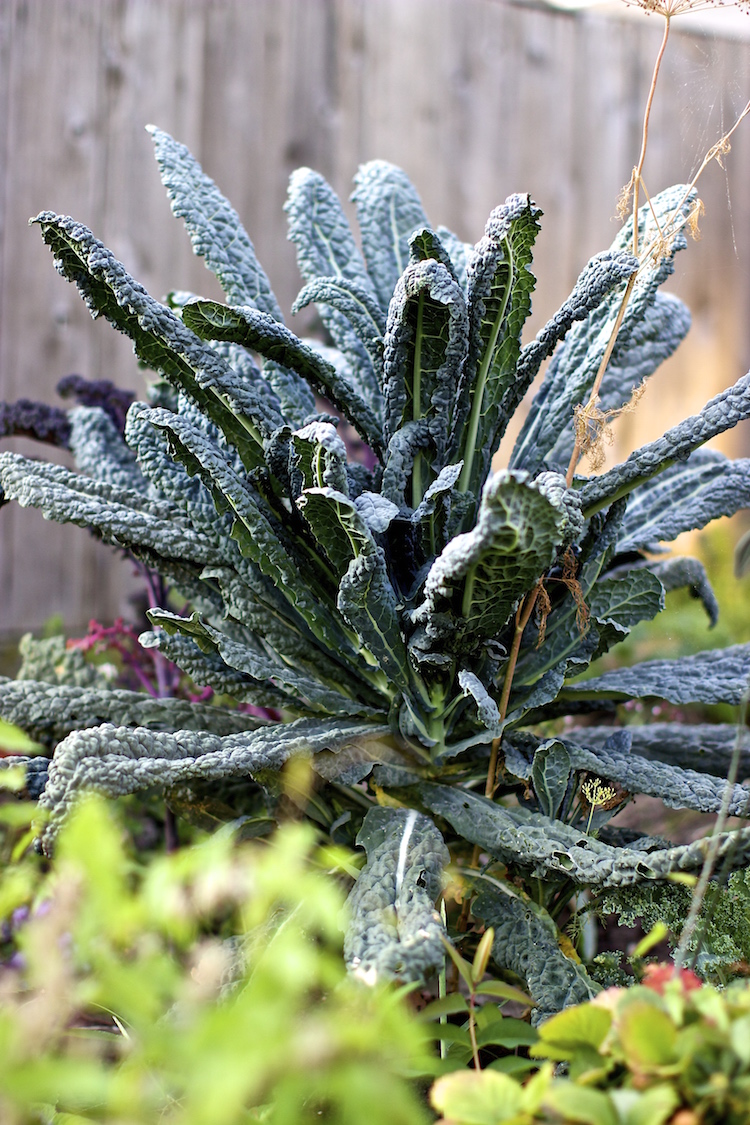 I couldn't get this dream out of my head after arriving in Vancouver. I had to get my Ryan and Kale fix. Since I don't have easy access to Ryan Gosling, I went with the next best thing to make me feel better, kale.
I have made a kale and chickpea stew with sweet potato and warm spices. This is a hearty soup that will brighten up a cold rainy day! Kale is low in calories, high in fiber, and is full of antioxidants. Because of its high fiber sulfur content, kale is particularly great for detoxifying the body and keeping the liver healthy. The healthy dose of ginger in this stew will help you fight cold and flu this winter! Hey Girl, get cooking!
Kale and Chickpea Stew

Cook time:
Recipe
2 tbsp coconut oil/olive oil
1 small red onion – chopped
4 cloves of garlic – chopped
2 tsp ginger – grated
1 tsp cumin powder
1 tsp paprika
1/2 tsp cardamom powder
1 cinnamon stick
1 tsp black pepper
28 oz canned tomatoes – crushed
1 cup vegetable stock/water
1 cup cooked chickpeas
1 bunch kale – stems removed, chopped
1 cup diced sweet potato or your choice of seasonal vegetables
salt to taste
for garnish:
a handful of chopped mint/cilantro
juice of 1 lemon
avocado
Heat coconut oil in a large pot. Add chopped onion and sweat on low heat until soft, about 10 minutes. Add garlic and ginger, stir and cook for another 2 minutes. Add cumin, paprika, cardamom, cinnamon stick and cook until fragrant, about 2 minutes.
Add the sweet potatoes, crushed tomatoes and vegetable stock to the pot and mix well. Bring to boil, lower the heat and simmer until sweet potatoes get tender about 20 minutes. Now add cooked chickpeas and chopped kale. Simmer for 5 minutes. Season with salt and pepper. Garnish with chopped mint/cilantro, lemon juice and diced avocado before serving. Enjoy it with a slice of rustic bread!