"Where are you from?" A harmless question, no doubt. But the question is enough to throw Anup and I for a loop. The conversation turns equally painful for the person who asked the question. While he or she might be just making small talk; they now have to hear us yap about how we are originally from India, went to grad schools in New York and Texas, lived in California for about a year before moving to Florida, and then decided to move to Vancouver. Phew!
The brave ones try to keep the conversation going and ask, "So is Vancouver home now?" No, most of our family is in India so we might decide to move back there. But we love the ocean too and have been itching to travel to the Caribbean and possibly explore it as our future home. Then again, Vancouver is a beautiful city to live in, and how we love these mountains! Yes, we are confused and confusing about where are from and where we are going next, thank you very much.
The same confusion extends to many different aspects of our lives. Take our holidays for example. The majority of our friends are in the US, so lately our Facebook feeds are full of turkey pictures and thoughts on what our friends are thankful for. But the Canadian thanksgiving has long come and gone, and we are sitting in our living room feeling left out! We want to celebrate Diwali and Christmas with our families in India, be in Vancouver for the gorgeous summer weather and escape to the Bahamas for the Canadian winters. Talk about being greedy!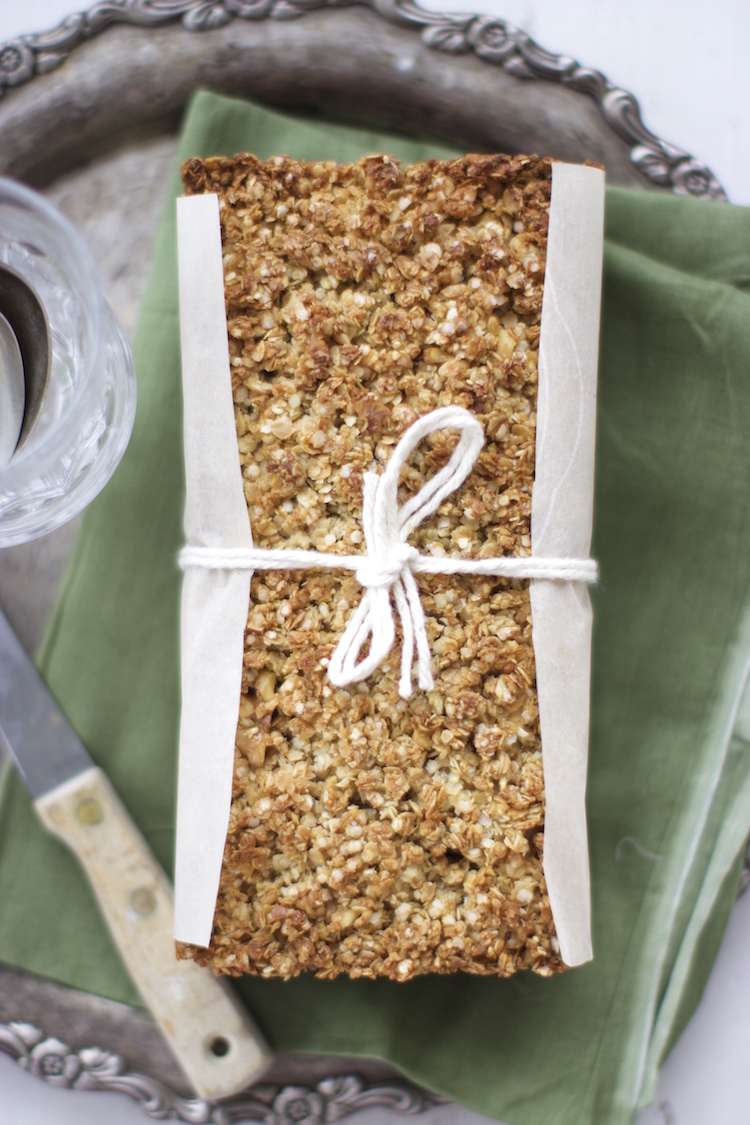 The coffee cake I have made today is as confused about its origins as I am about mine! To being with, it uses a chai-spice. Chai spice in a coffee cake? You bet! It goes really well with the sweetness of the roasted pumpkin flesh. This cake is gluten-free and is sweetened with honey. I have topped the moist cake with crunchy oat crumbs to add some texture. All in all, this is a healthier version of the coffee cake you might buy at the coffee shop. So while our friends celebrate the long thanksgiving weekend in the States, we are mapping out our next trip over this cake and a hot cup of coffee! Hope you enjoy it!
| | |
| --- | --- |
| | |
Chai Spiced Pumpkin Crumb Cake
Cook time:
Recipe
1 1/2 cup almond flour
1/2 cup buckwheat flour
1 tsp baking powder
1 egg
1/2 cup pumpkin puree
1/4 cup coconut oil
1/2 cup honey
pinch of sea salt
Chai Spice
1 tsp ground ginger
1 tsp ground cinnamon
1 tsp ground cardamom
1/2 tsp ground black pepper
1/2 tsp ground cloves
1/2 tsp ground nutmeg
Crumble
1/2 cup rolled oats(gluten free if you prefer)/rolled quinoa flakes
1/2 cup almond flour
1/2 cup walnuts-chopped
4 tbsp honey
2 tbsp coconut oil
pinch of sea salt
In a bowl combine rolled oats, almond flour, walnuts, honey, coconut oil and sea salt. Mix well with your hands and put the mixture in the fridge while you work on the cake.
Heat oven to 320°F degrees. Line the pan with parchment and grease the bottom and sides and set it aside.
Mix all the dry ingredients – almond flour, buckwheat flour, baking powder, chai spice and salt. Combine eggs, honey, pumpkin puree and ghee in a bowl and mix well. Now add the dry ingredient mix to this bowl. Mix well and make a smooth batter.
Put the batter in the greased pan. Generously sprinkle crumb mixture on top and bake for 45-60 minutes, until the top is golden brown. Insert a toothpick in the middle of the cake and make sure it comes out clean. Let it cool for at least 30 minutes before removing it from the pan.