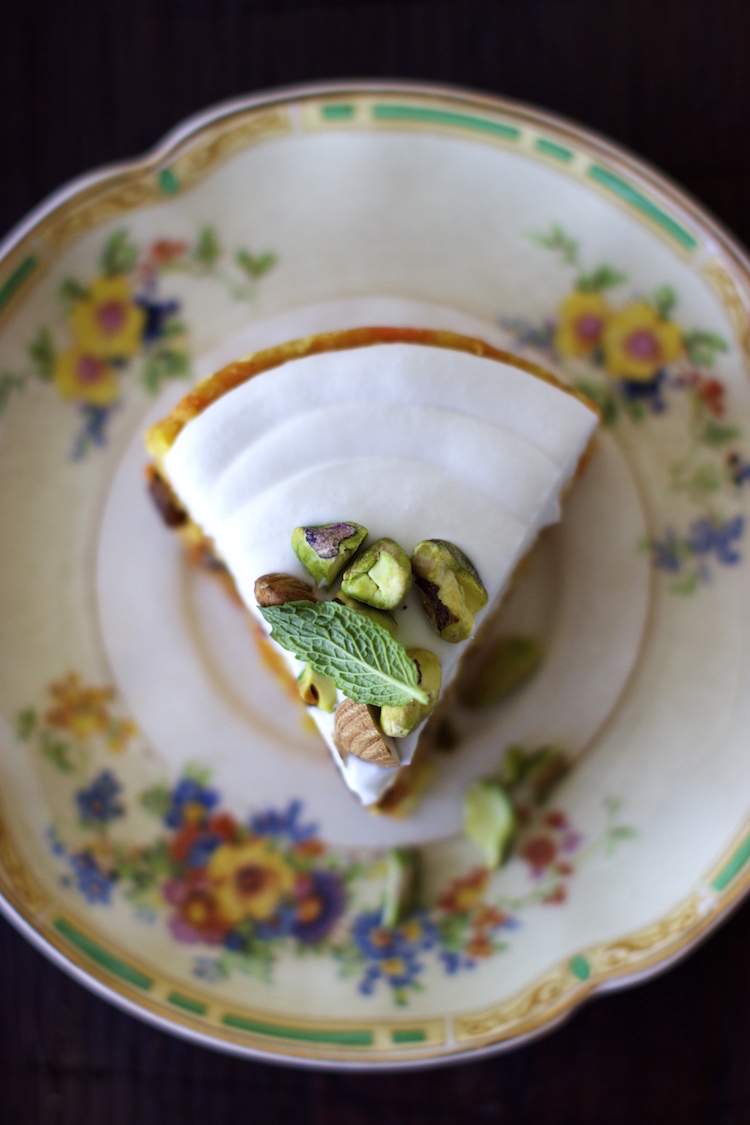 Foreign Returned. Even now, some of the matrimonial ads in India use this phrase as a qualification of the prospective bride or groom. The crème de la crème of the society get to visit "the foreign", and it is something to be proud of. उनके फॉरिन मे बहोट कनेक्षन्स हेई – He has a lot of connections in "foreign". English has also been a status symbol in India, I am sure the roots lie somewhere in the British rule India a few decades ago and how only the elite got to mingle with the white folks. Needless to say, I was enchanted by everything related to this "foreign" culture as a kid growing up in India.
My mom worked as a librarian and she would bring books and magazines for me to read. One day, a foreign returned patron of the library donated some magazines and my mom brought home what became my manual for the foreign countries – old issues of the Gourmet Magazine. I remember immersing myself in this world of spotless kitchens with shiny appliances, foods unlike anything I had ever seen and chefs dressed in all whites! And the special on Wedding Cakes. I had never seen a wedding cake before which is not a tradition in Indian weddings. I was mesmerized by these majestic cakes that were taller than me.
We didn't own an oven at my home and my mom didn't know anything about baking. My early curiosity about wanting to bake a cake was quashed on the account of such baking requiring eggs – a taboo in our family of vegetarians. In the pre-Internet era where my social circle only revolved around even stricter vegetarians, there was no other avenue for me to learn how to make a cake. So I waited patiently for years; my lucky break happened when I fell in love with a Christian boy, whose family baked cakes regularly! Looking back, I think the cakes might have played a big part in my falling in love with Anup. Even so, in a conservative society, you don't just ask your mother-in-law how to bake a cake; first you get married. So after drooling over those magazine pages for years, I finally got to bake a cake with Florence, Anup's mom. And what joy! Seeing that cake rise in the oven, almost to the point where you worry it's going to spill over, now that was worth waiting for!
My 40-some cousins in India read my blog regularly, and they have one complaint – why do I use the oven so much! I wanted to make a cake they can create in their home kitchens without an oven. What's more, this recipe doesn't use eggs, so I am sure to earn some vegan brownie points with them! Having trouble eating your carrots? Have a slice of this cake, it is loaded with farm bought, organic carrots! I have also replaced the processed sugar, white flour and butter in the traditional carrot cake recipe with almond flour, honey and ghee goodness. Cooking grated carrots in ghee brings their sweetness out, so you don't need to sweeten the cake much further. The frosting is made from coconut cream with some lemon and honey for tanginess, which makes it taste just like cream cheese with a subtle nutty flavor of the coconut. Hope you try this light and flavorful carrot cake recipe!
| | |
| --- | --- |
| | |
No Bake Carrot Cake
Cook time:
Recipe
4 tbsp ghee/coconut oil
3 cups almond meal
3 cups carrot – peeled & grated
1/2 cup honey/agave
1/2 cup shredded coconut
1/4 cup raisins
1 tsp ground cinnamon
1 tsp ground ginger
1 tsp ground cardamom
1/2 tsp ground nutmeg
1 tsp vanilla extract
pinch of salt
chopped nuts for garnish
Heat the ghee/coconut oil in a pan. Add grated carrots, mix well and cook for 10-15 mins on medium heat until carrots are half cooked. Stir occasionally to prevent from sticking to the bottom of the pan. Now add honey, raisins, cinnamon, ginger, cardamom, nutmeg and vanilla extract. Mix well, cook for 30 seconds until fragrant and take the pan off the heat.
In a large bowl, combine almond meal, shredded coconut and a pinch of salt. Add carrot mix to the bowl and mix well with a spatula or hands until everything is evenly mixed and the mixture becomes chunky and sticky. Add a couple of tbsp of cold water if needed. Place mixture in a springform pan; you can also use a regular cake pan covered with saran wrap. Flatten out and press down the mix with your fingers or back of a spoon tightly.
Coconut Cream Frosting
1 can coconut milk – unsweetened
1 tbsp honey/agave
1 tbsp lemon juice
pinch of salt
Refrigerate coconut milk can for at least 4 hours or overnight to separate coconut cream from the water. Open the can and carefully scoop out coconut cream solids from the top. Add honey, lemon juice and a pinch of salt. Whip the cream by hand or blender until fluffy. Spread the coconut frosting on top of the cake and garnish with chopped nuts. Put the cake in the fridge for 30 minutes to set or serve warm if you prefer. The cake will keep in the refrigerator for up to 5 days.