There are beautiful mountains all over British Columbia and we have some of the best ski resorts in the world. Some people look forward to winters, especially here in Vancouver. I on the other hand, have only tried skiing once and I wasn't particularly good at it. I feel a bit out of my element in the cold weather. I have been lucky to have lived in a place with sunny, tropical weather all my life before coming to Vancouver. Needless to say, Vancouver has been quite an adjustment, and I am not the jolliest person to be around this time of the year!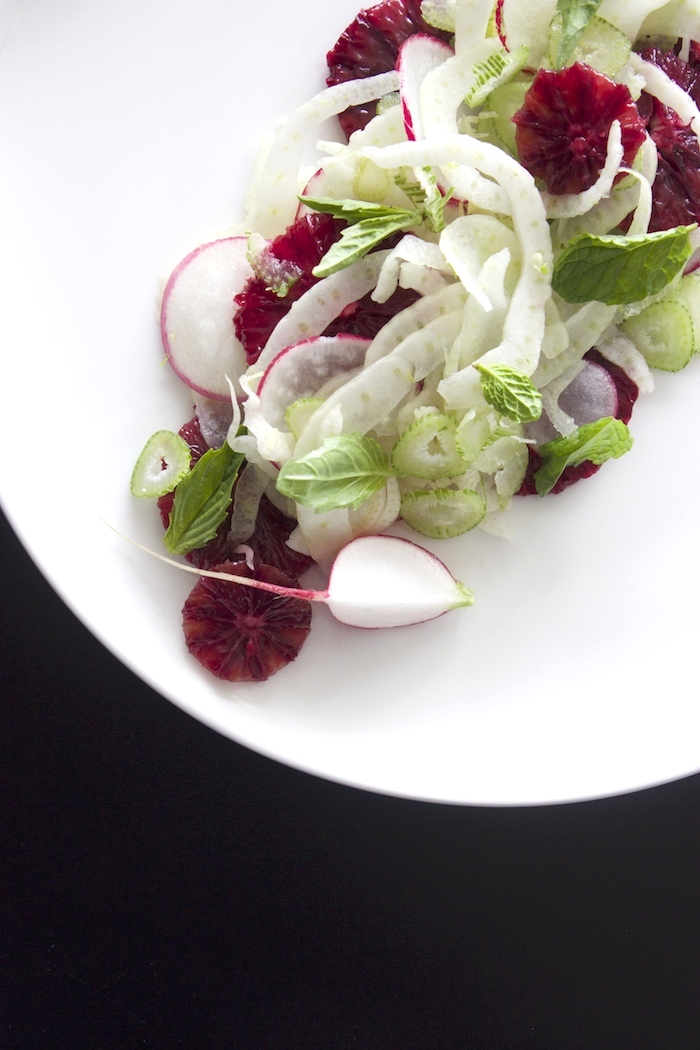 My younger sister, Lopa, moved to Toronto a couple of weeks back. She had lived in London for a little over a year, but she hasn't seen anything that comes close to the Canadian winter, and Toronto has given her a bit of a "weather shock". She has been sending me pictures of the snow and weather around there; and lately, I have been feeling that I complain too much about the little weather I have to endure. After all, Vancouver has had like two snowfalls this winter so far.
I was a regular at the farmer's market throughout the past summer, but the winter has killed my market mojo. Last Saturday, I braved sub-zero temperatures and finally made that trip to the market! Once I was there, I was reminded why I love the farmer's market so much. First of all, there are the familiar faces; vendors who actually know me by my name. There is a vendor who also is a food blogger, and we often exchange tips on blogging! Then there is the produce! The fact that I get to interact with the people who were responsible to grow the produce I am bringing home always excites me! I picked up some beautiful fennel bulbs and radishes on my trip!
| | |
| --- | --- |
| | |
In India, it is customary to offer our guests roasted fennel seeds after a meal. Fennel seeds have an intoxicating smell that I would describe as licorice. While most people think that we eat fennel seeds to refresh our breath after a meal, they are unaware of the wonders fennel does in their digestive system! The essential oils in the fennel stimulate the secretion of digestive and gastric juices while reducing inflammation of the stomach and intestines, facilitating proper absorption of nutrients from the food you eat. Fennel is also known to eliminate constipation.
It has been unusually sunny the past few days in Vancouver, so I decided to celebrate the sunny weather with a light, citrusy, summer salad! While I have been eating fennel seeds since I was a young kid back in India, I was only introduced to fresh fennel in the western world. I love using fennel in vegetable stocks, salads or even braise it in white wine. This is a versatile vegetable that can be used to add a lovely licorice aroma to a number of dishes, but my personal favorite is raw fennel in a salad!
Fennel Salad
Cook time:
Recipe
serves 4
4 bulbs of fennel – thinly shaved on a mandolin
4 blood oranges
6 radishes – thinly sliced on a mandolin
1/4 cup pine nuts/ almond/ walnuts – lightly toasted
1/4 cup chopped herbs – basil/mint/dill
Using a sharp paring knife, peel blood oranges and slice crosswise into thin slices. Put shaved fennel, radishes and herbs in a big bowl. Drizzle vinaigrette on top and mix well to coat evenly. Mound the mixture on a plate, arrange the orange slices over, garnish with pine nuts and some more herbs on top.
Vinaigrette
1 tbsp lemon juice/juice of 1 lemon
2 tbsp extra virgin olive oil
1 tbsp honey (optional)
pinch of salt and pepper
Put lemon juice, olive oil, honey, salt and pepper in a jar. Close the lid and shake well.