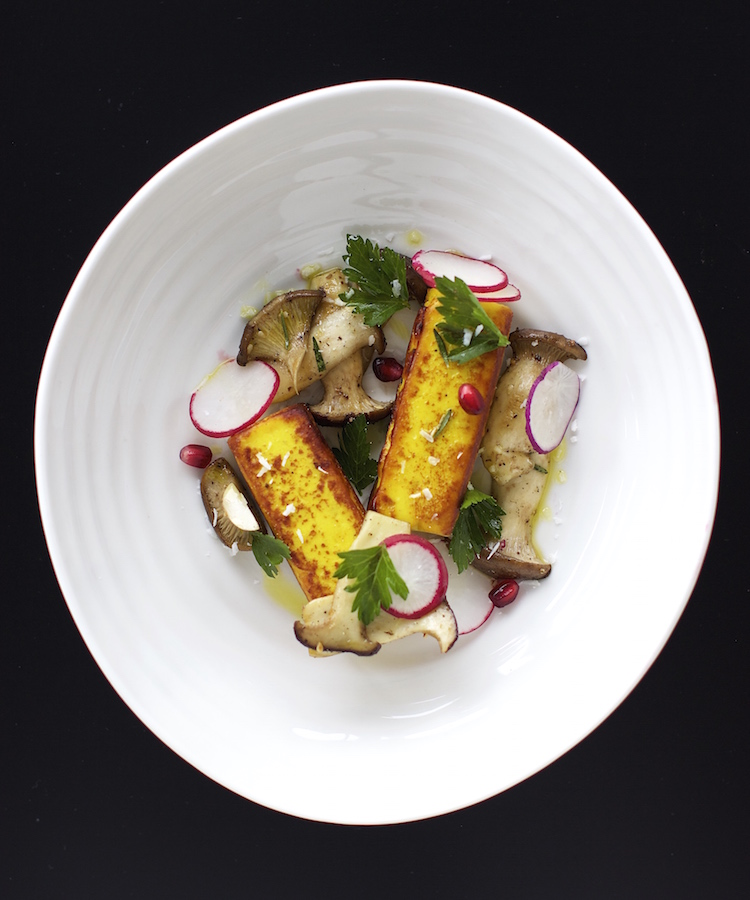 India is a land of storytellers! From the religious stories of Ramayana and Mahabharata to the ancient Indian collection of animal fables Panchatantra, we grew up listening to various stories as kids. My grandma used to tell me stories about India's independence movement; how people would come out and throw their gold ornaments on the streets as a donation for the freedom fighters. She would tell me about her early years with her husband, and how her life changed when she became a widow in her twenties in a society that had no place for widows. She had a way to explain things to my young mind, and with her words, she could take me to a different world as if I was traveling back in time.
| | |
| --- | --- |
| | |
When I was about five years old, my parents introduced me to the Indian classical dance Bharatanatyam. This dance form stems from the 19th-century reconstructions of the art of temple dancers called Devadasis. Bharatanatyam is known for its grace and sculpturesque poses; many of the ancient sculptures in Hindu temples are based on Bharatanatyam postures. To a five year old though, my Bharatnatyam lessons were the time to get all dolled up and dance my heart out! Did I ever mention that I went all the way to get a masters' in Bharatnatyam?! As I grew more mature and delved deeper into this dance form, I learned that Bharatnatyam gave me a whole new language for storytelling! Using my eyes, hands and feet, I was telling stories to the audience – stories of Radha's yearning for Krishna, Dashavatar – the 10 forms taken by Lord Vishnu and Lord Shiva's Tandava – the source of the cycle of creation, preservation and dissolution.
| | |
| --- | --- |
| | |
Isn't cooking just another language for us to express ourselves? I obviously tell my kitchen stories with an Indian accent! The first twenty years spent in India has taught me a lot about spices and how different combinations of spices can instigate different sensations and emotions. My french culinary training has taught me many cooking techniques and has given me an appreciation for subtle tastes in my dishes. I like to think that every meal I have cooked, every restaurant I have eaten at, every chef I have worked with and every friend I have discussed food with has influenced the way I cook. And you know the best part about culinary storytelling? You are the narrator and you are in charge of the twists and turns!
Today, I am telling you the story of khandavi, an Indian snack made using chickpea flour. The part of India where I come from, the state of Gujarat, is known for its savory snacks called Farsan. Generally, such snacks are part of the main meal, which might sound unusual. Traditional khandavi is made by rolling cooked chickpea dough in thinly layered rolls. This process can be pretty labor intensive, so I have made chickpea polenta squares and crisped them in a pan. I have served this polenta with a well-seasoned wild mushroom medley. This is my version of khandavi but remember, you are in charge of the twists and turns, so start writing your own story!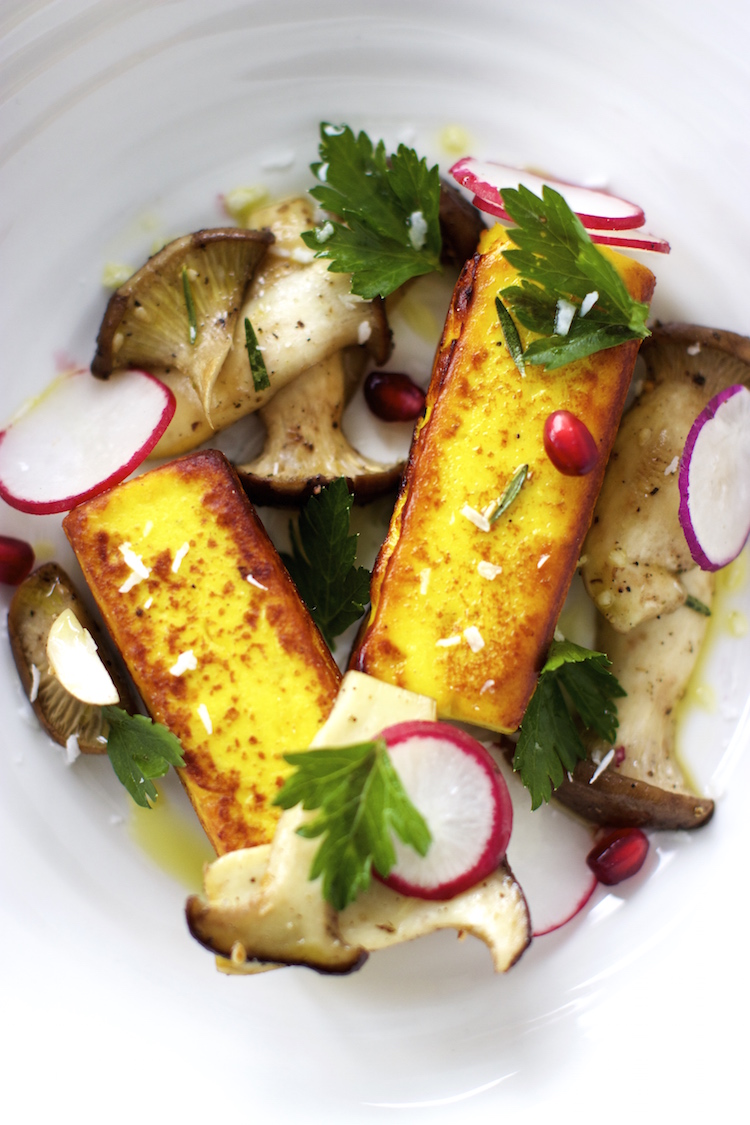 Crispy Chickpea Polenta
Cook time:
Recipe
1 1/2 cup greek style yogurt
1 cup water
1/2 cup chickpea flour
1 tbsp honey/agave
1 tsp turmeric powder
1 tsp cumin powder
1 tsp black pepper
2 tsp salt
1 tbsp fresh grated ginger
Combine the yogurt and water with chickpea flour, honey, turmeric, cumin, black pepper, salt and freshly grated ginger in a bowl. Whisk the mixture and make a smooth batter without any lumps. Taste for seasoning.
Add the yogurt mixture to a large heavy based/non stick pan and cook on medium heat, stirring continuously for 30-40 minutes till the mixture becomes thick and has the consistency of soft dough. Remove from heat and transfer to 6" greased baking pan, smooth the top with a rubber spatula. Put the pan in the fridge for 30 minutes to set.
Once the chickpea polenta is set, cut it into desired size squares. Heat the oil in the pan and add the chickpea squares, sear till you get a crispy crust on all sides.
1 cup of mushrooms Chanterelle-Shiitake-Cremini – sliced
2 tbsp olive oil
1 clove of garlic chopped
1/2 tsp red pepper flakes
1 tbsp fresh/dried herbs – rosemary/sage/cilantro
salt & pepper
Heat olive oil in a large saucepan. Add the mushrooms and let them cook on high heat for 4-5 minutes until they start caramelizing. Now add herbs, garlic, red pepper flakes, salt, pepper and mix them well. Cook for another 1-2 minutes. Take saucepan off the heat. Serve with crispy chickpea polenta squares. Garnish with sliced radishes, coconut flakes and pomegranate seeds.