Anup and I went for a run on our favorite trail a couple of days back and we actually got a bit of color on us! It finally feels like we need to shift our focus from beating the cold weather to beating the heat. Compared to India, we certainly have more tools and resources available to beat the weather. It's almost unfair that we get to sit in our air-conditioned homes all day and complain about the heat outside!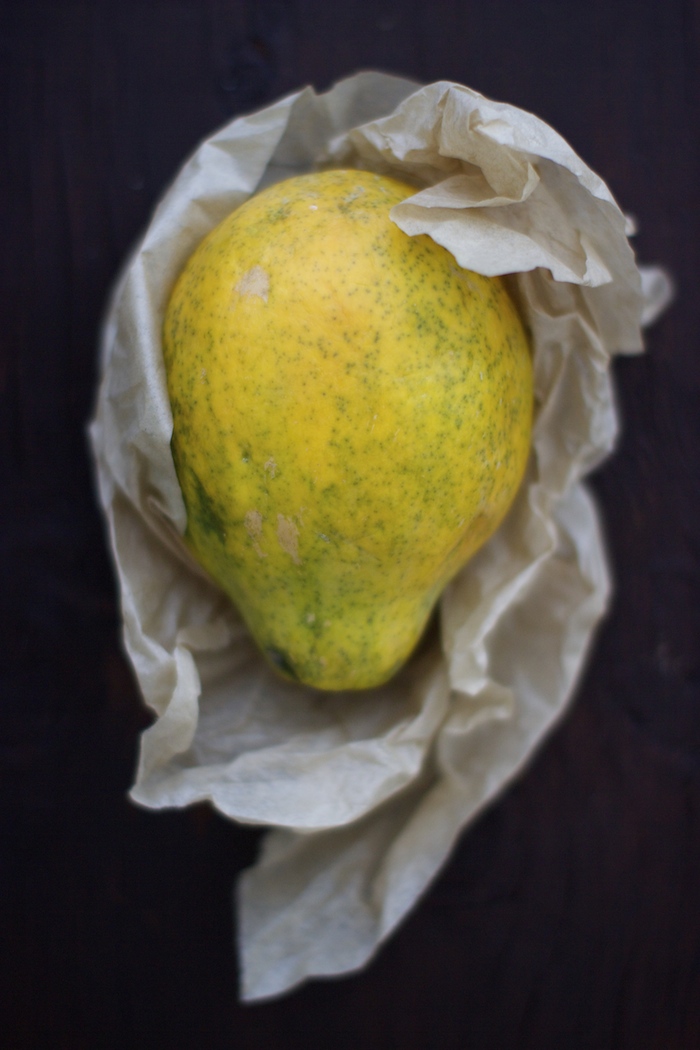 Summers in India can be lethal, in the literal sense of the word. I looked up the temperatures today in my hometown Vadodara, and it's around 108°F. That's almost 40°F more than in Vancouver. And unlike us, most people there will have to beat that temperature without air-conditioning. In one of my posts earlier, I explained how India is a land of Jugaad – an improvised arrangement or work-around, which has to be used because of lack of resources.
Jugaad is visible all over India on hot summer days. I had learned to make a homemade air-conditioning system, where I get a couple of blankets wet with cold tap water and hang them across open windows. The hot air would cool down because of the water and cool the room. India is known to have a lot of power outages, and on hot summer days, you will find a lot of people using newspapers or books as hand-fans. Lately, people who don't have air-conditioning at home prefer to go to a mall or watch a Bollywood movie in an air-conditioned theatre! That wasn't an option for me when I was in India as there were no air-conditioned theatres in my town back then!
Food was certainly a ready weapon in fighting the heat. Guests are offered hand-made lemonade throughout the summer months. Salty lassis, a fresh buttermilk drink, helped us stay hydrated. Chilled sugar cane juice and ice cream stalls pop up all over the city in the summer months.
I remember the year when my parents bought a refrigerator! I had only seen refrigerators at a couple of friends' homes and I was in disbelief that I could make ice at home now! That summer, my mom had learned how to make ice cream at home from one of her friends. When she finally put the ice cream mixture in the fridge to set, I would go check if the ice cream was ready every five minutes, dipping my fingers in the mix and tasting it every time! I think we ended up drinking just flavored milk that day but it was still chilled, which is what mattered!
Today, I have made a simple ice cream with ripe papaya and coconut milk. To add some crunch and texture, I have added toasted pecans. The lime juice in the ice cream balances the sweetness from papaya. Papayas are a rich source of antioxidants, which is good for our cardiovascular system and also gives protection against colon cancer. Papaya contains the digestive enzyme, papain, which helps to heal sports injuries. This enzyme also helps promote faster transit of food through your gut, which makes papaya a great aid to weight loss!
Vegan Ice Cream with Papaya and Coconut Milk
Cook time:
recipe
makes 6 servings
2 small ripe papaya (approximate 800 grams)
1 cup coconut milk – unsweetened
1/2 cup pecans – toasted & chopped
2 tbsp honey/agave
2 tbsp lime juice
pinch of salt
Cut papayas in half and remove the seeds. Using a spoon scoop out the flesh from the papayas. Place the flesh of papaya, coconut milk, honey, lime juice and a pinch of salt in a food processor and process until smooth. Taste and feel free to add more honey or lime juice as per your liking. Take out the mixture into a bowl and add the pecans, mix gently.
Freeze the mixture for at least 3 hours or until frozen. Avoid the temptation to taste the mixture every five minutes. I know its easier said than done! You can also add the mixture to an ice cream maker and churn according to instructions.