"A journey is a person in itself; no two are alike. And all plans, safeguards, policies and coercion are fruitless. We find after years of struggle that we do not take a trip; a trip takes us."
― John Steinbeck
Anup and I just got back from a two week vacation in Toronto! My sister and her husband Nikhil were great hosts and we had an absolute blast! Both of them have been in Canada for about four months and they don't drive yet. So it was more like all of us exploring Toronto together.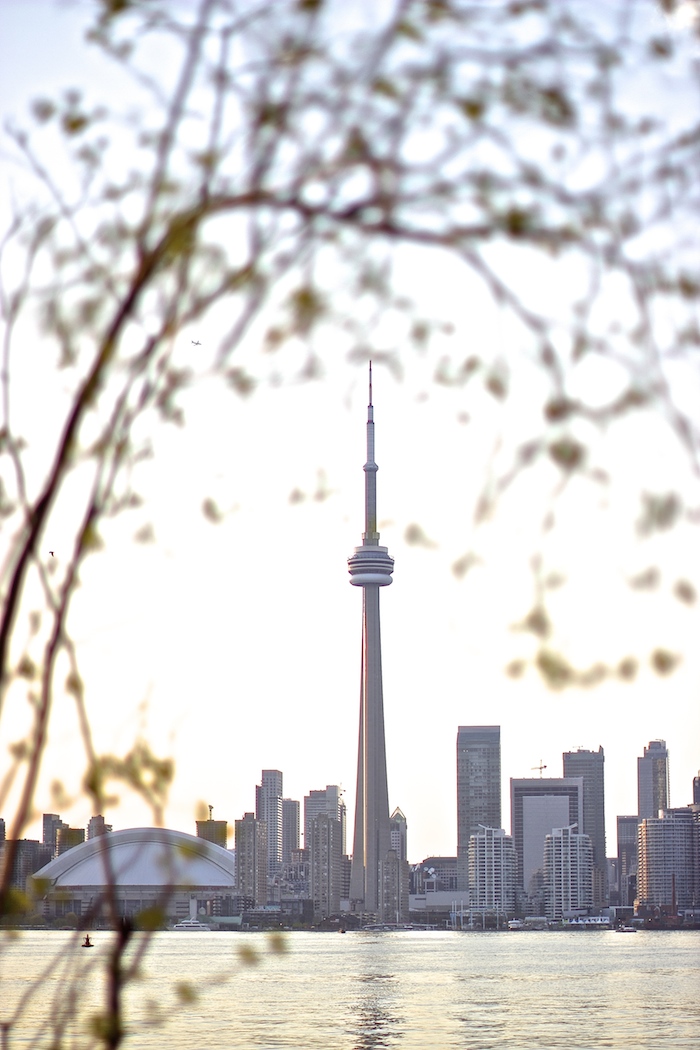 Between all the things we did in Toronto, Anup and I freed ourselves up for a day so we could drive to his old graduate school, State University of NY in Buffalo. Anup was excited to visit the same town he had landed in as an immigrant 14 years ago! He told me that the two years he spent in grad school was the only part of his life that I hadn't seen. We had gotten engaged before he left for NY. Anup's dad had taken a bank loan to send him to grad school, so there was tremendous financial pressure on Anup and needless to say, his stay in NY was economy class.
As we crossed the border and started driving through buffalo towards the university campus, Anup had absolutely nothing to say about the streets, the buildings and the town of buffalo. When I asked, he clarified that this was the first time he was seeing buffalo too! For about two years straight, all he had done was take the university bus and go to the campus for classes. He didn't own a car and didn't have any extra money to spend back then.
| | |
| --- | --- |
| | |
As we approached the house he used to live in, he started tearing up. For a while, I couldn't believe what I was seeing. I had never seen him cry even in the toughest of situations but yet, here he was, actually fighting off tears. At that moment I realized how emotional an experience this was for him. It was as if he was reconnecting with the kid who had landed in a foreign country at the age of 20, with $500 in his pocket. While he had no memories of the town of buffalo, he knew Englewood Avenue and Heath Street inside out, after all, he has spent two years on those two streets! He even remembered where his friends used to live and exactly how many minutes it would take to walk from his home to the university bus stop!
While Anup had a scholarship at his university which took care of his tuition, he had worked at the campus cafeteria, Putnam's, for his expenses. For lunch, he wanted to eat at the Asian restaurant he never ate at because he couldn't afford it back in the day. So we ordered more than we could eat, and thoroughly enjoyed our meal on campus! We also saw a few new Indian students, surely fresh off the boat, and thought that while we have moved on to the next phase of our lives, the dreams, struggle and adversity still lives on in the streets of buffalo.
| | |
| --- | --- |
| | |
After a couple of weeks of relaxation and indulgence in Toronto, we wanted to jump-start our healthy lifestyle, which for us means being more active and eating healthier, homemade meals. Today I have made a simple cucumber salad with Asian inspired dressing made using ginger, sesame oil and chillies. You can also use zucchini instead of cucumber in this salad. Ginger is a powerful medicine that helps in detoxification, blood circulation and joint pain. In India people are offered a small dry piece of ginger to chew after a meal, which helps with digestion! Enjoy this salad on a warm, sunny day!
Cucumber Salad
Cook time:
recipe
serves 3-4
8 medium size cucumber
2 medium carrots/ 6 small carrots
handful of mint leaves or cilantro
Wash cucumber and carrots. Cut them lengthwise with a vegetable peeler.
Asian dressing
2 tbsp sesame oil
1 tbsp honey
1 tbsp lemon juice
1/2 tbsp fresh ginger, grated
1 red chilly – deseeded & chopped (or 1/2 tbsp chilli flakes)
1 garlic clove, finely chopped
1 shallot, sliced
salt and pepper
Add sesame oil, honey, lemon juice, grated ginger, chopped chillies, garlic, salt and pepper to a jar with a lid. Shake well. Add shallots and let it marinate for 15 mins.
Add dressing to sliced cucumber and carrot, mix well. Add some mint leaves and serve!