In my last post, I wrote about how my mom is a regular reader of my blog. She even has a dictionary to look up the meanings of certain words and ingredients which have different names in India. After I post a new recipe on the blog, my mom and I invariably get on the phone and discuss the recipe. We have made an intriguing discovery through these discussions – most of the ingredients I use are what we would consider "poor man's food" in India.

Millet, Barley, Flaxseed – all these grains were considered to be "inferior" to the more polished or processed grains like Basmati rice. Back in India, "rich" ingredients like Basmati rice were reserved for special days or when a guest was dining with us. Eating out was way too expensive compared to eating at home, and it was reserved for special occasions. So this got me thinking – if poor man's food is what is healthy for us, why is eating healthy commonly considered to be expensive? I had often used that excuse to eat unhealthy food not too long ago!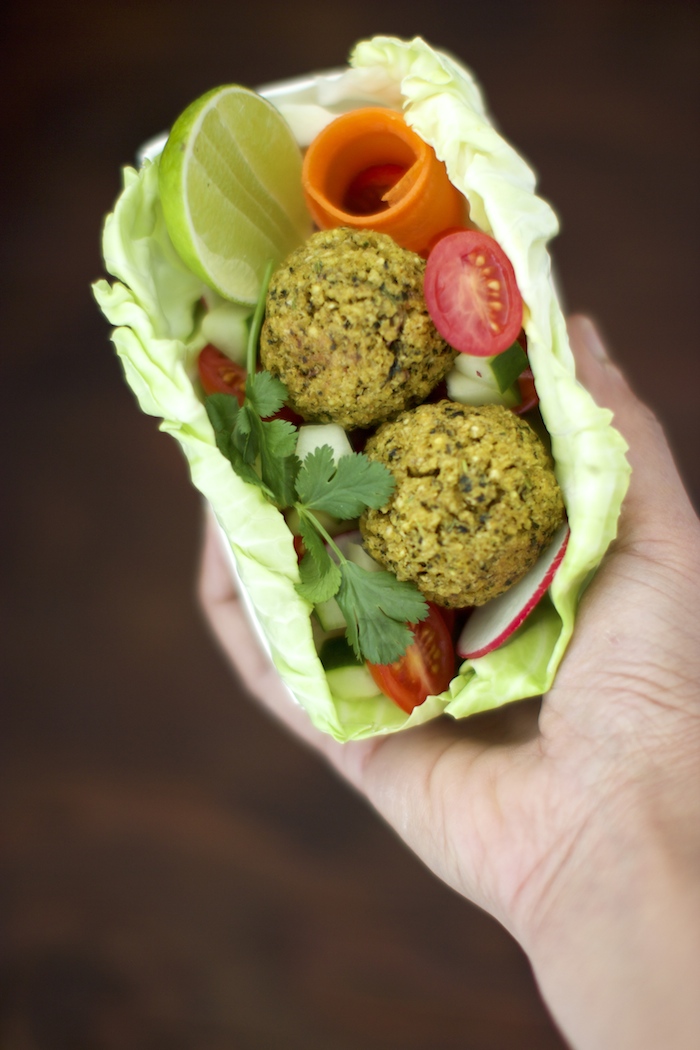 I think the answer lies in the industrialization of food. The large agro-businesses have narrowed down the varieties of crops they grow with their focus on profitability. Restaurants have fine tuned their systems to create processed foods made using these ingredients. This is why we find that factory food is much more affordable than fresh produce available at the local farmers' market. You can have a Big Mac with fries and a drink for under five dollars, but a bunch of kale alone costs about four dollars at the market and it surely won't fill you up. Another big factor in making the factory food more accessible is convenience. The closer you get to the ingredient, the more work you generally have to put in for the final meal. Compare that to the convenience of walking in at a fast food chain and ordering number 4. Not a whole lot of work involved there.
I think we are all aware of what is good for us in general. But the conveniences slowly become our excuses and then our justifications. The big industries and their marketing machines influence our mindsets and cloud our judgment about our eating habits. For me, the wake up call was our deteriorating health. Once I had my priorities straightened out, I found a way to fit those priorities in my lifestyle. If we think something is important, we will find a way to do it!
Today I have made baked falafel with millet. Millet is gluten-free and packed with vitamins and minerals. While Millet is often called a grain because of its grain-like consistency, it is actually a seed. There are a lot of health benefits of including Millet in your regular diet. It is a good source of some very important nutrients including copper, manganese, phosphorus, and magnesium. Millet will help you have a healthier heart and reduce your risk of diabetes and prevent gallstones.
This falafel is crunchy on the outside and has a soft and light texture on the inside. You can easily put this falafel in your salad, eat it as a snack, or use it in a wrap or sandwich as I have. I have paired the falafel with a cucumber-tomato salad and greek yogurt dressing. Hope you enjoy it!
Falafel – Healthy Baked Millet Falafel
Cook time:
Recipe
makes 15-18 falafel balls
1 cup raw millet
2 cup water/broth
1 small red onion – peeled & chopped
3 cloves garlic
2 tbsp olive oil
1/2 cup fresh mint leaves
1/2 cup fresh parsley leaves
1 tsp cumin powder
1 tsp coriander powder
1 tsp black pepper powder
1 tsp red chilli flakes
1/4 tsp cardamom powder
1/4 tsp cinnamon powder
1 tsp salt
1 tsp baking powder
Heat a large saucepan on medium heat. Toast raw millet for 5 minutes until fragrant and it starts making a popping sound. Add 2 cups of water to the saucepan and season with salt. Give a good stir. Turn the heat to high and bring the mixture to a boil. Lower the heat, cover the pot and simmer for about 15 minutes until all the liquid gets absorbed. Remove from the heat and let sit for 10 minutes. Now, fluff-cooked millet with a fork.
Preheat oven to 375°F.
In a food processor, pulverize onion, garlic, mint, parsley, baking powder, olive oil and spices. Blend them on high speed for about 30 seconds. Add 1 cup of cooked millet to the food processor, blend for about 1 minute until all the ingredients are mixed well. Add this mixture to the remaining cooked millet and mix well. Taste for seasoning. Roll the mixture in round balls between your palms. The balls should not fall apart. Line balls on a baking sheet with parchment paper and bake for 15-20 minutes until golden brown.
Yogurt Dressing
1 cup greek yogurt
1/4 tsp salt
1 tsp extra virgin olive oil
1/4 cup pomegranate seeds
1/4 cup pistachios
juice of 1 lemon
Mix yogurt, salt, olive oil, pomegranate seeds, pistachios and lemon juice in a bowl.
Cut cucumber, cherry tomatoes, radishes and carrots for the salad.
To assemble the falafel hold a cabbage leaf in your hand, put 2 falafels with a spoonful of salad, and yogurt dressing. Garnish with pomegranate seeds and enjoy!