I met a boy 21 years ago, the boy was 13 then. He was a slender kid with curly hair who rode around his bicycle on the dirt roads in India. He could solve math problems faster than anyone I have known. I was an emotional girl, who saw beauty in flowers and dreamt of the ocean. He read "Think and Grow Rich" while I read "Pride and Prejudice". We were polar opposites from the beginning.
He lived in a hostel, away from his parents. I thought the reason why he wanted to be friends with me was the homemade meals he got to have at my place sometimes. He was full of big dreams; he told me he wanted to see the world and take me with him. I listened to him intently as he told me what America would be like, why we had different time zones in the world and why the western world would give us a better life. He had a picture of an airplane under his pillow, which was supposed to remind him of what was at stake when he woke up in the morning. For two small-town kids in India, these were indeed big dreams.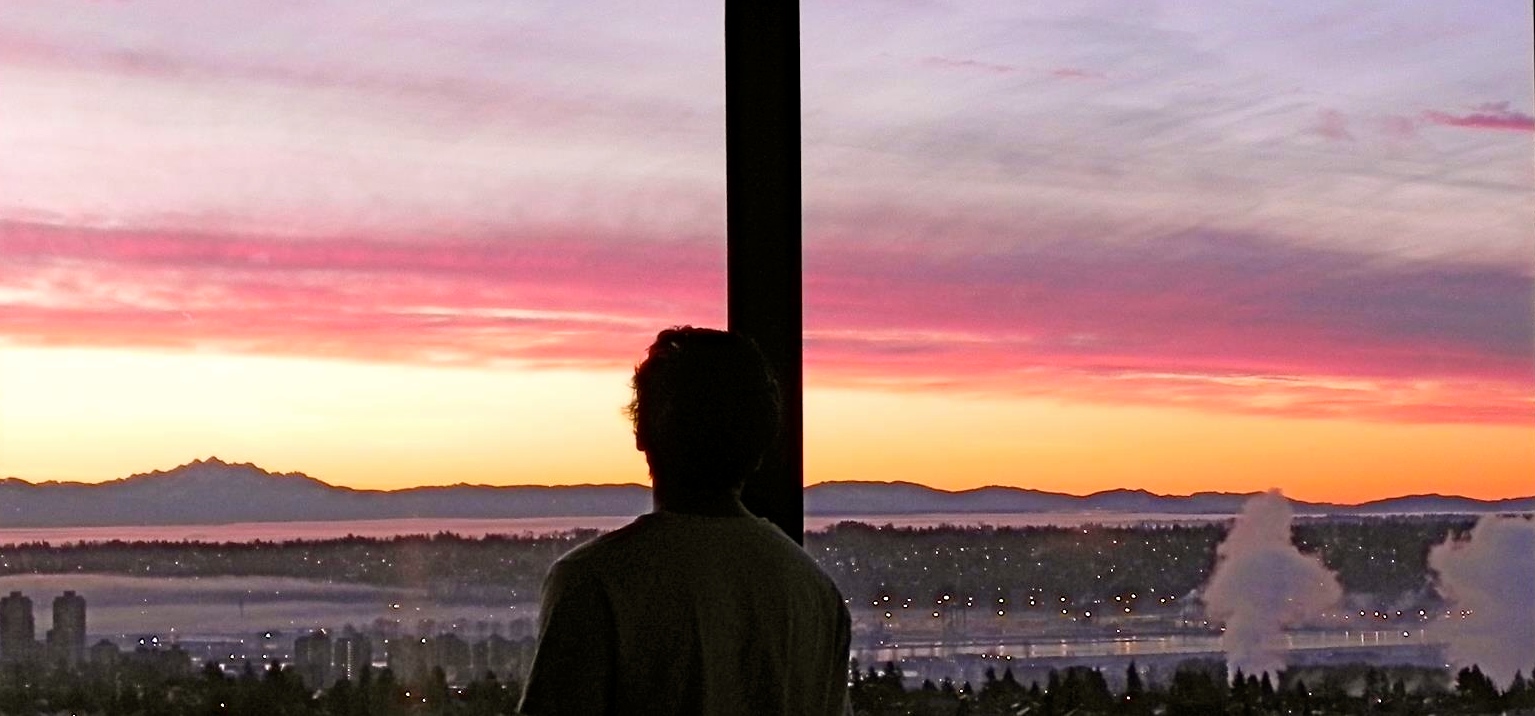 Over the years, I saw this boy set specific goals, layout detailed plans of achieving them, and then ruthlessly execute those plans – even when it meant hurting the emotional side of me at times. He was an Engineer at 19 and was in New York finishing his Master's Degree within a year of that. He came to my house all alone and asked my dad for my hand in marriage, at 21. His fearlessness has sometimes made me fearful.

He was next to me when I first logged on to the Internet, and he was receiving me at the airport when I took my first flight. He taught me how to drive a car, and how to order food at a taco bell. There have been plenty of ups and downs in our journey, but it has been an exciting one! Today, this boy grows his mustache out for Movember and we are celebrating his 34th birthday in Vancouver. He still has big dreams and an even bigger appetite! I can't wait to find out what the future holds for us! Happy Birthday, babe!
| | |
| --- | --- |
| | |
Birthday Cake – Almond Cake with Honey
Cook time:
3 cups almond flour
3 large eggs
1/2 cup honey
1/2 cup ghee or coconut oil at room temperature – extra for greasing
1 tbsp orange zest
2 tsp baking powder
pinch of salt
Heat oven to 350°F degrees. Grease the cake pan with ghee and set it aside.
Mix all the dry ingredients – almond flour, baking powder and salt. Put eggs, honey, ghee and orange zest in a bowl and mix well. Now add the dry ingredient mix to this bowl. Mix well and make a smooth batter.
Put the batter in the greased pan and bake for 30-45 minutes until the top is golden brown. Insert a toothpick in the middle of the cake and make sure it comes out clean. Let it cool for at least 30 minutes before removing from the pan.
Cashew Cream
1 cup raw cashews – soaked in hot water for an hour, drained.
1/4 cup freshly squeezed orange juice
1/4 cup honey
1 tsp vanilla
pinch of salt
Soak raw cashews in hot water for an hour and drain. Combine orange juice, honey, salt, vanilla and cashews in a blender and make a smooth cream.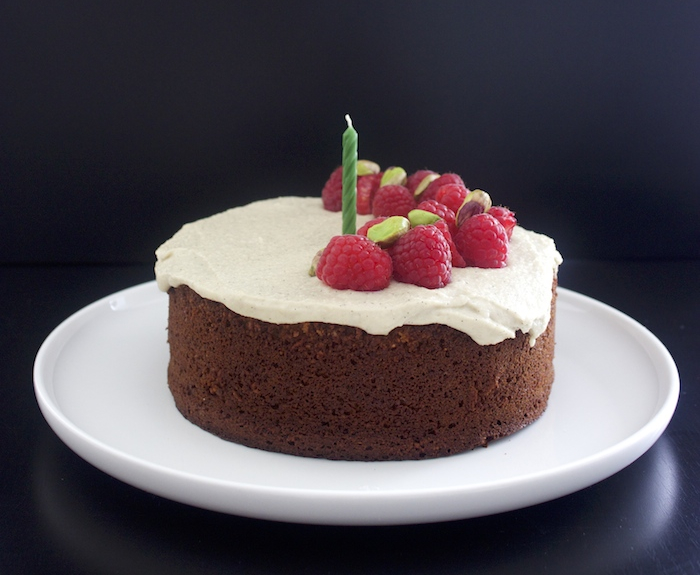 Decorate the cake with cashew cream, fresh berries and pistachios.